Michael J. Fox Rocks with Sheryl Crow, Axl Rose at Fundraiser
By Mark Dagostino
Michael J. Fox raised more than $5 million for his Foundation for Parkinson's Research at a Beatles-themed fundraiser in Manhattan on Saturday night, thanks to a crowd that included emcee Denis Leary, Sheryl Crow, Martin Scorsese, Mohammed Ali, Famke Janssen, Rob Thomas and Susan Sarandon.
Rose, a surprise guest, took the stage at the Waldorf-Astoria Ballroom to sing McCartney's "Live and Let Die." Why the performance? "Michael had asked," Rose told PEOPLE. "We actually used a sample of Michael J. Fox from (his film) Casualties of War in one of our songs that will be on the new album. So I felt, one, I've always been a fan of his. And I also feel for the guy and his situation. I'm for stem-cell research, so I just thought it would be wrong not for me to come when I was asked."
Elvis Costello attended with wife Diana Krall, who's due to give birth in December. "But it's twins," said Krall, "so maybe sooner!"
Fox's wife Tracy Pollan said the annual fundraiser got a shot in the arm from last week's wins by Democrats ? and candidates favoring stem-cell research: "It definitely has an extra little feeling of excitement. But this is always a really important night, and a really fun night for us."
Pollan also said she was "sort of floored" by Rush Limbaugh's accusation that Fox exaggerated his symptoms in a campaign ad."But having watched (Limbaugh) before, maybe not as surprised as maybe I would've hoped to have been. Actually, the first thing I thought was this is really going to turn on him ? which it did."
Crow, who sang the Beatles' "Blackbird" and "Eight Days a Week," told PEOPLE, "I'm really here to celebrate what Michael J. Fox is doing and what he's done so far, and the great hope he's giving everyone."
She added, "I'm so lucky, because I am now a breast cancer survivor. Obviously only six months, but I believe that I'm cancer free. (In Michael) we're watching somebody who's really fighting for his life, and the fact that he's sharing that with us I think motivates the best part of all of us to really tap into the human spirit and feel that kind of empathy and want to do something about it."
On a personal note, Crow revealed, "I'm dating." Anyone we should know? "I always feel like it's no one anyone should ever know," she said, laughing. "I like to keep my secrets."
For his part, Fox was just excited to know he had some effect on politics. "In the last week of the election, when people are chucking garbage around and it's the most brutal part of the campaign, people were actually talking about stem cells," he said. "Whatever side they came down on was great by me, as long as they talked about it."
He added: "The attention was great. And we went into that conversation knowing that 70 percent of Americans support this research."
The night ended with an all-star jam session: Fox strapped on a guitar to join Crow, Costello, Rob Thomas and Leary on stage for the Beatles' "Revolution," "Back in the U.S.S.R." and "Twist and Shout."
And when it was all over, guests went home with a unique gift basket: A Beatles lunch box stuffed with goodies.

Blackstar

ADMIN




Posts

: 12210


Plectra

: 80075


Reputation

: 97


Join date

: 2018-03-17



Pictures from the event. Copyright: KMazur/WireImage
https://www.gettyimages.dk/search/2/image?events=75088366&family=editorial&sort=newest#license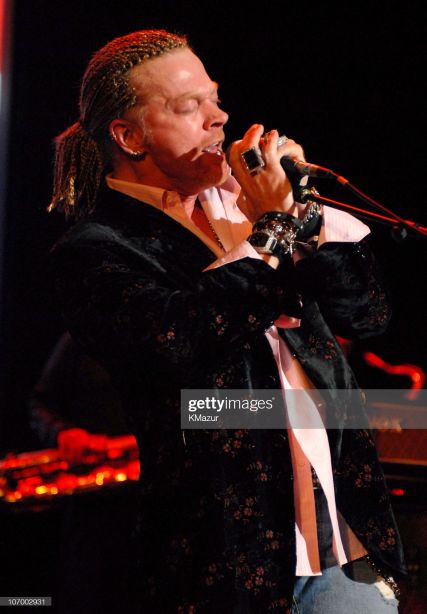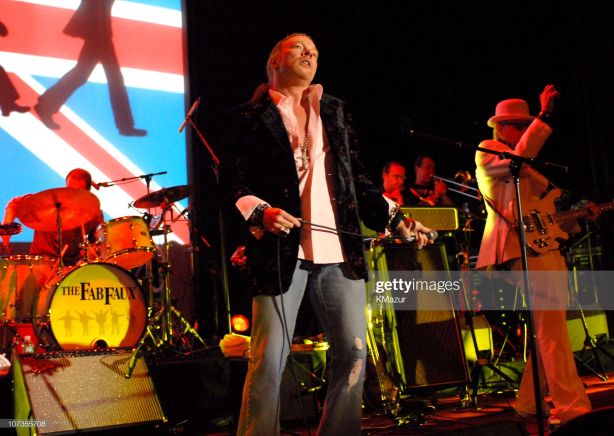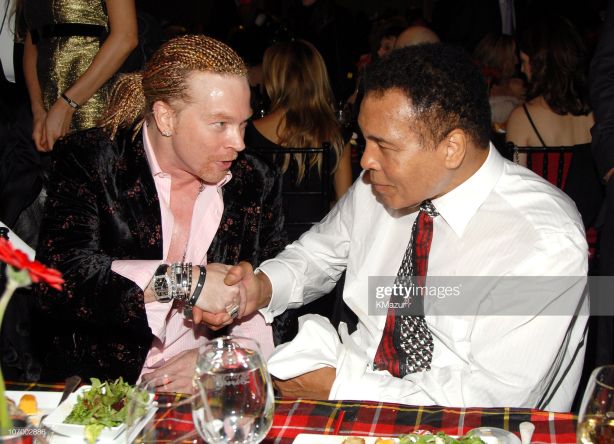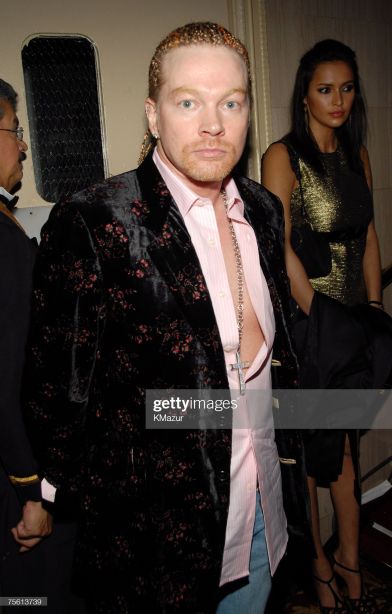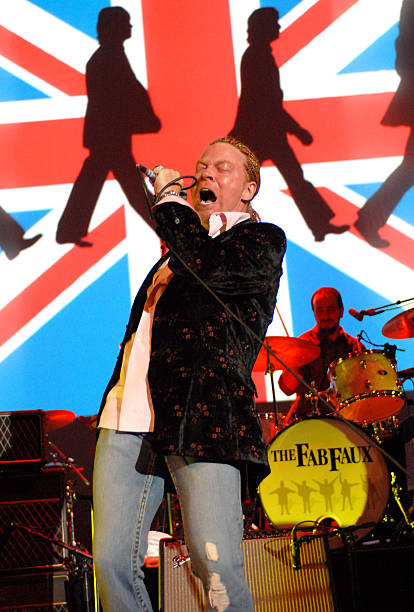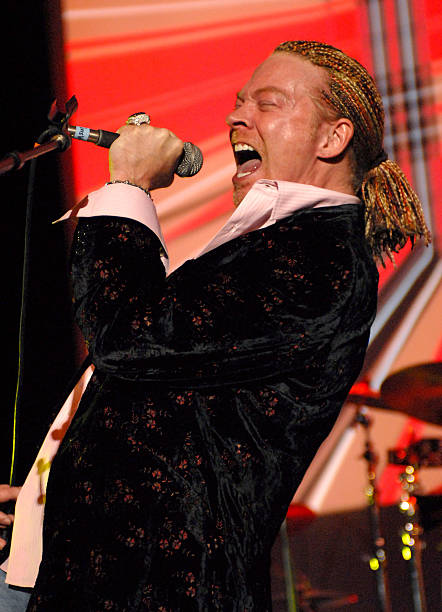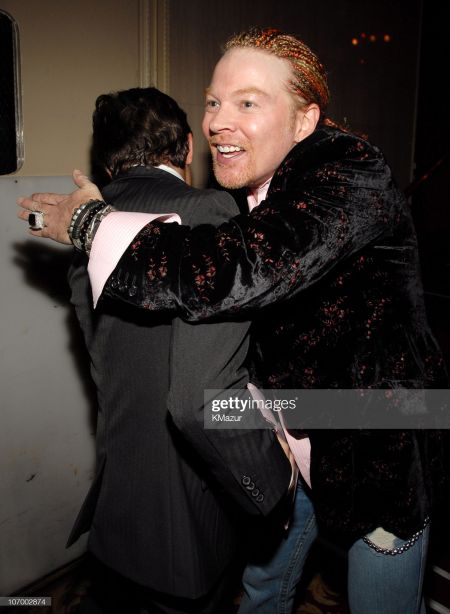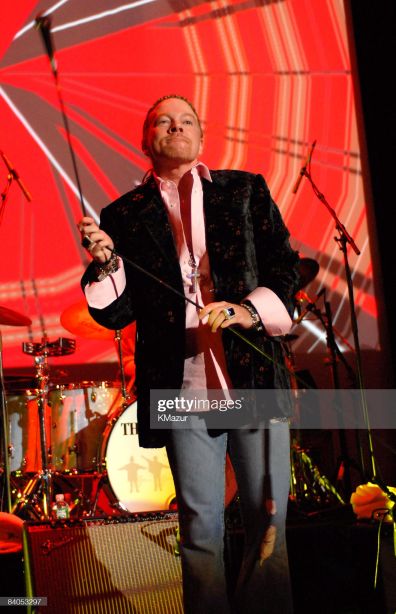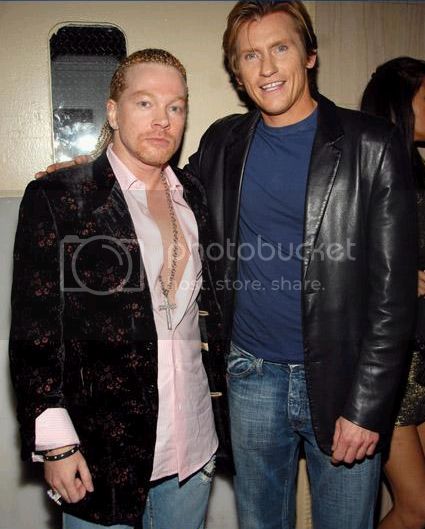 Blackstar

ADMIN




Posts

: 12210


Plectra

: 80075


Reputation

: 97


Join date

: 2018-03-17



---
Permissions in this forum:
You
cannot
reply to topics in this forum