Matt Sorum Marries Ace Harper: All the Wedding Details!
By Stephanie Webber
Rocker Matt Sorum is a married man! The former Guns N' Roses and Velvet Revolver drummer tied the knot with singer and dancer Adriane "Ace" Harper on Saturday, Oct. 12, his rep confirms to Us Weekly.
Sorum, 52, and Harper exchanged vows in Palm Springs, Calif., and were feted by family and friends. Their star-studded guest list included famous pals Steven Tyler, Juliette Lewis, John Varvatos, Jane Lynch, John Stamos, Dave Navarro and former Guns N' Roses bandmates Slash and Duff McKagan.
Varvatos did more than just attend the big day. The Greek designer helped create the Grammy winner's tux and suits for the groomsmen, a source tells Us. Monique Lhuillier also designed dresses for Harper and her bridesmaids.
Sorum and his new bride got engaged in December 2011 after seven years of dating. Harper trained at Cara Crawford's Central Oklahoma Dance Center in Ada, Okla., before relocating to L.A. to pursue a dance career. She's worked with stars Jennifer Lopez, Pink, Lenny Kravitz and Duran Duran. She's currently the lead vocalist for the band Diamond Baby, which Sorum created in 2011.
Sorum — who goes by Baron Von Storm in the band — recently reunited with his former Guns N' Roses bandmates (without Axl Rose) when they were inducted into the Rock and Roll Hall of Fame in April 2012.
https://www.usmagazine.com/celebrity-news/news/matt-sorum-marries-ace-harper-all-the-wedding-details-20131210/

Blackstar

ADMIN




Posts

: 9559


Plectra

: 65406


Reputation

: 97


Join date

: 2018-03-17



People Magazine, Oct. 13, 2013:
--------------------------------------
Matt Sorum Marries Ace Harper
by Alison Schwartz
The weekend especially rocked for drummer Matt Sorum, who wed Adriane "Ace" Harper on Saturday in Palm Springs, Calif., his rep confirms.
PEOPLE has learned that friends and family, including Jane Lynch, Juliette Lewis and Gina Gershon, looked on as the former Guns N' Roses rocker and Velvet Revolver drummer, 52, exchanged vows with Harper, a singer and dancer.
Sorum sported a John Varvatos-designed suit for the occasion, which marked more than seven years since the couple met at a Super Bowl party in Texas.
And Sorum hasn't been shy about his longtime lady love. "@AceHarper is the coolest fiancé on the planet," he wrote on Instagram weeks before they tied the knot. "U are too sweet," she replied.
https://web.archive.org/web/20131013191147/https://www.people.com/people/mobile/article/0,,20745101,00.html

Blackstar

ADMIN




Posts

: 9559


Plectra

: 65406


Reputation

: 97


Join date

: 2018-03-17



Wedding Style Magazine, Oct. 12, 2013:
------------------------------------------------
REAL WEDDING
Adriane "Ace" Harper & Matt Sorum
By Grace Ormond
Photography By: Michael Segal Photography
When they first met at a Super Bowl party in Texas, Adriane "Ace" Harper was a breath of fresh air for Matt Sorum. The drummer for hard rock bands Guns N' Roses and more recently, Velvet Revolver, frequently met women who were very aware of his celebrity. Ace, a singer and backup dancer for groups such as Duran Duran, seemed to have no clue. So, naturally, he asked for her phone number.
According to Ace, when they returned to Los Angeles and he called, she honestly did not remember who he was. "I was playing hard to get without even knowing it," she says. Because of their age difference and her reluctance to start a serious relationship, Matt had to be very persistent. "But he won me over," says Ace. Within six months, they had fallen in love, moved in together, and she began to tour the world with Matt and his band.
The couple decided to plan their wedding themselves, selecting everything from the hue of the napkins to chairs and cushions, flowers and food. "Matt has traveled and seen the beautiful things of life," says Ace. "He has impeccable taste." Since their everyday lives exist in the edgy world of rock and roll, they chose a romantic Old Hollywood theme for their special day.
Matt discovered the "magical" Colony Palms Hotel in Palm Springs while looking for an inspiring place to write songs for an album. "It felt tranquil, spiritual and removed from it all," says Matt. "So I called Ace and told her I'd found the place to get married." They rented the entire hotel for the three-day celebration.
Large format invitations were so "stellar," according to the groom, that no one could say "no," including John Stamos, Jane Lynch, Steven Tyler, Juliette Lewis, Dave Navarro, Gina Gershon, Billy Idol and fellow bandmates Slash and Duff McKagan. Matt, of course, planned all the music.
Ace walked down the aisle on the arm of her dad to "All You Need Is Love" played by a quartet. "I'll never forget seeing Matt's face with the mountains and palm trees in the background," she says. The "spiritual" ceremony included a friend reading a poem and another singing.
Performing in front of Ace's professional dancer friends was nerve-wracking, but Matt got high marks for their fully choreographed first dance as a married couple. Then, as guests sat down to their poolside meal, they were treated to Old Hollywood entertainment by the Aqualillies synchronized water ballet troupe.
Memorable moments included a champagne toast with the aptly named Ace of Spades champagne and a dessert table with cupcakes in ten flavors, macarons, cake pops, a praline toffee dessert shooter, brownies and more.
"When people asked who would be our band, I told them I was putting all our friends to work," says Matt, who organized their guests into the night's house band. The dancing started with a DJ, but transitioned into a rocking live music event. Ace, who is part of the band Diamond Baby, sang a Rolling Stones cover.
Never into following traditional pathways, Matt and Ace "pre-honeymooned" in Paris before the wedding. Then, after friends and family headed home, the couple spent a few more days in Palm Springs relaxing, followed by a week in Laguna Beach with their French bulldogs.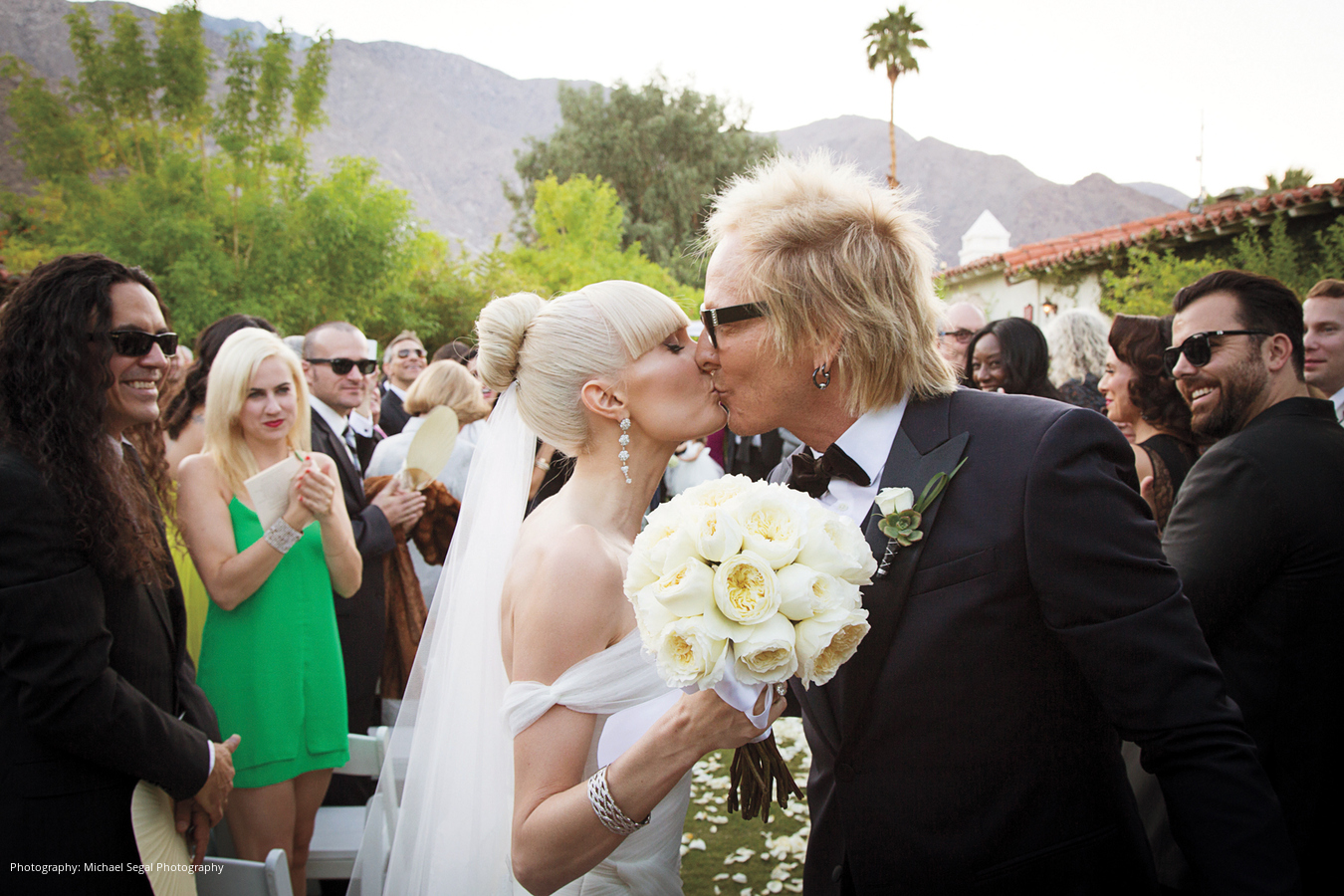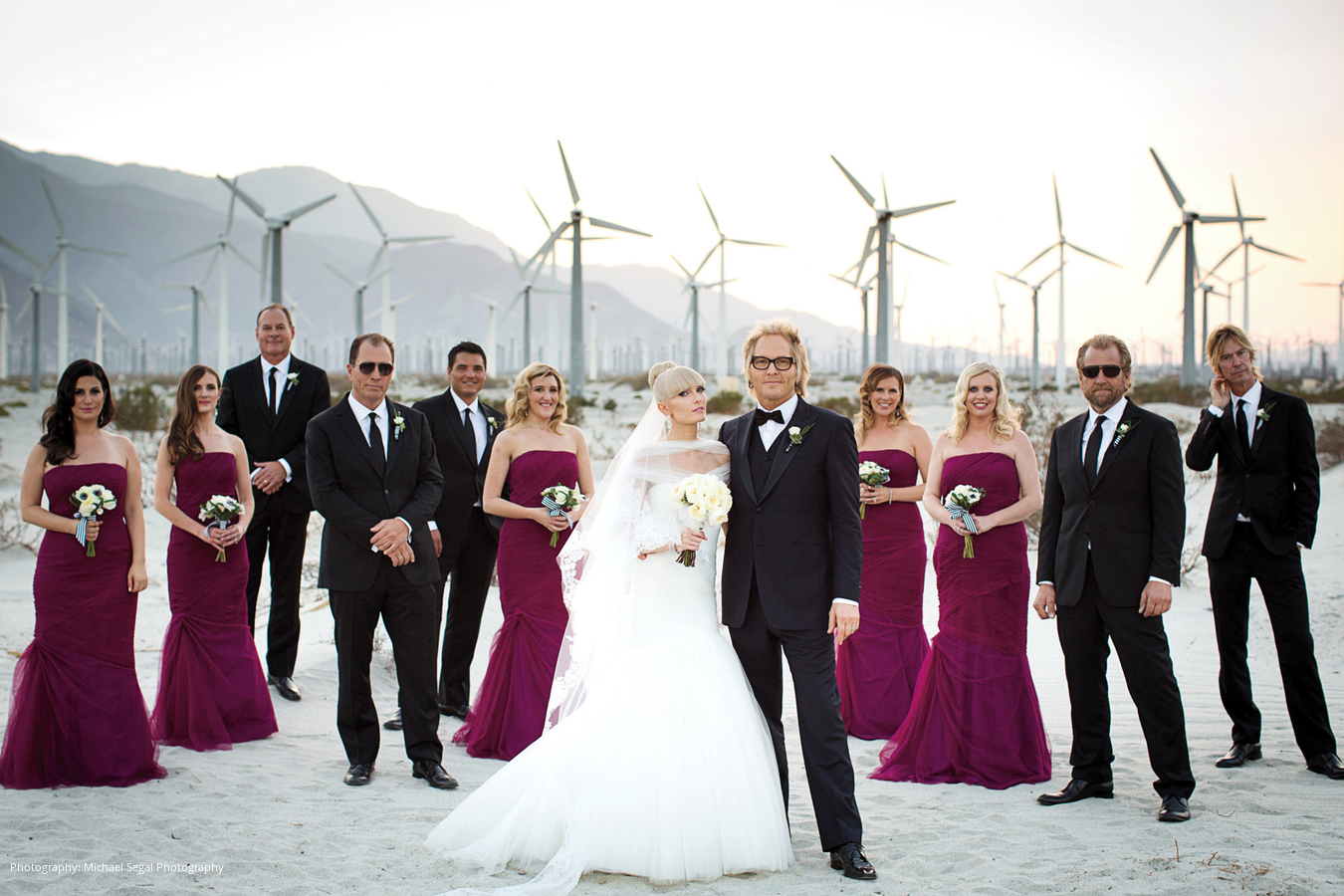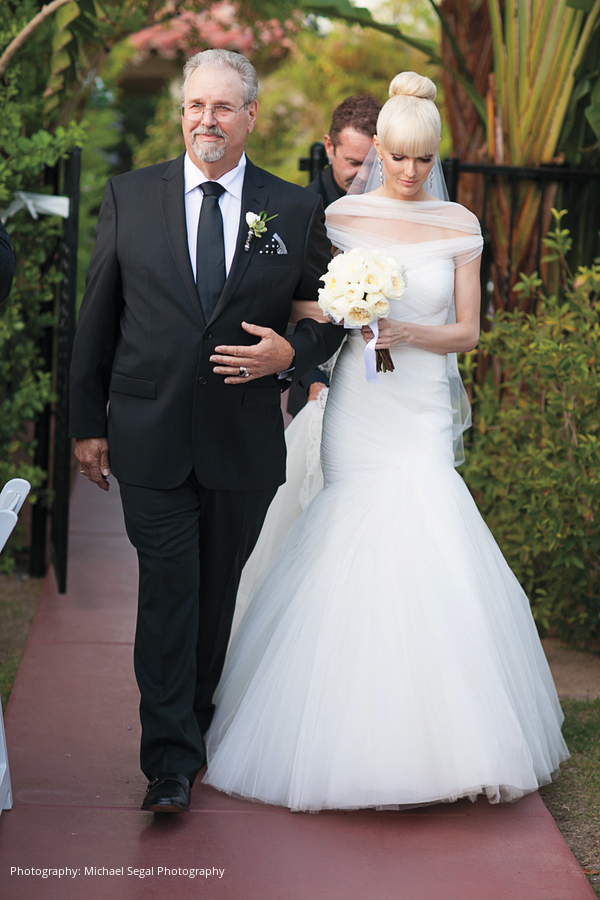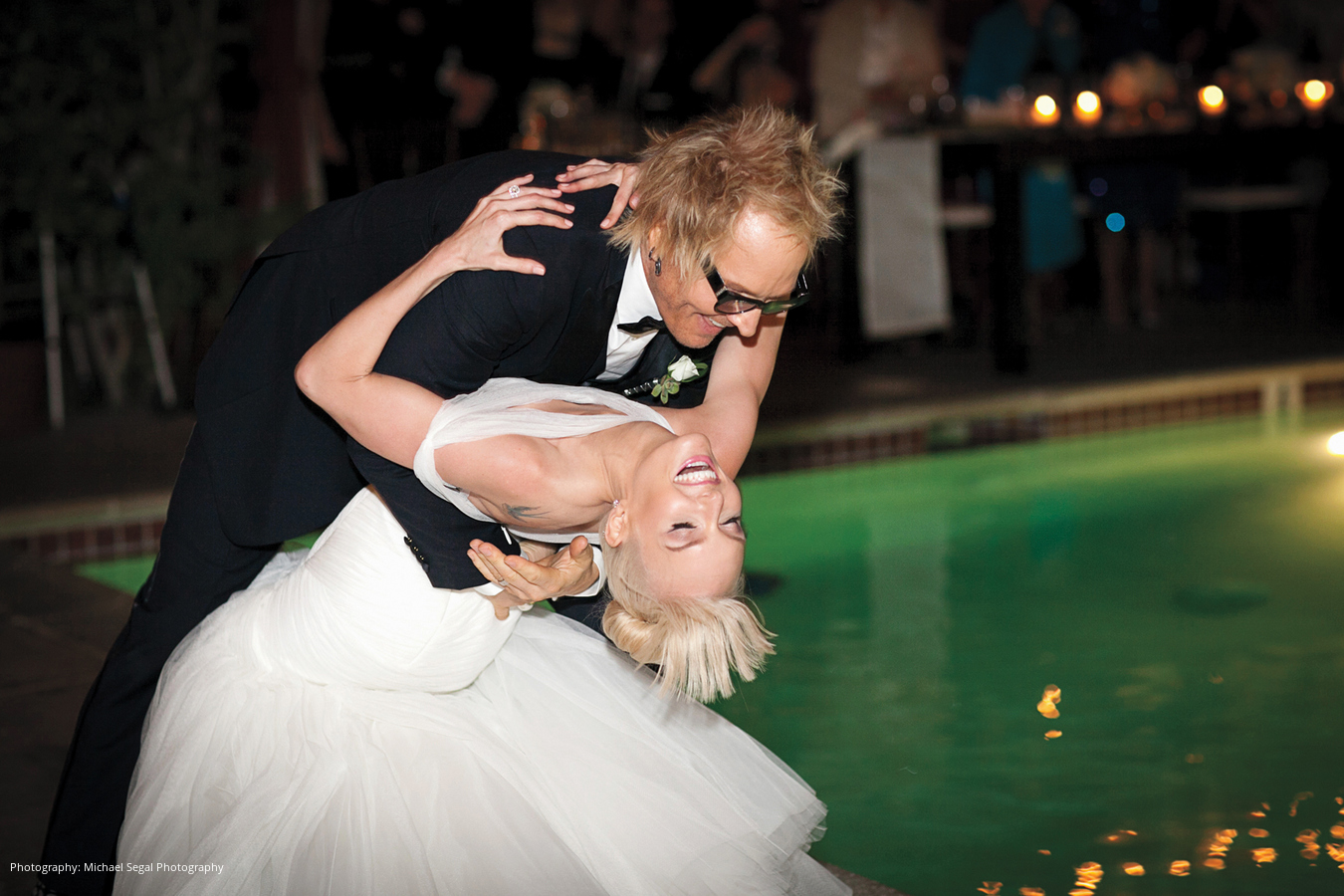 https://www.weddingstylemagazine.com/wedding-ideas/real-weddings/adriane-ace-harper-and-matt-sorum

Blackstar

ADMIN




Posts

: 9559


Plectra

: 65406


Reputation

: 97


Join date

: 2018-03-17




Blackstar

ADMIN




Posts

: 9559


Plectra

: 65406


Reputation

: 97


Join date

: 2018-03-17




Blackstar

ADMIN




Posts

: 9559


Plectra

: 65406


Reputation

: 97


Join date

: 2018-03-17



---
Permissions in this forum:
You
cannot
reply to topics in this forum