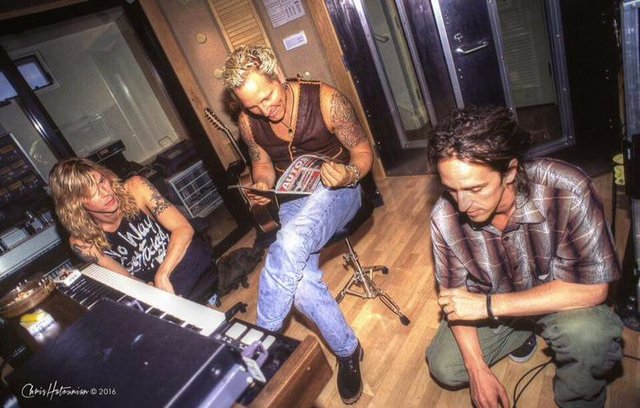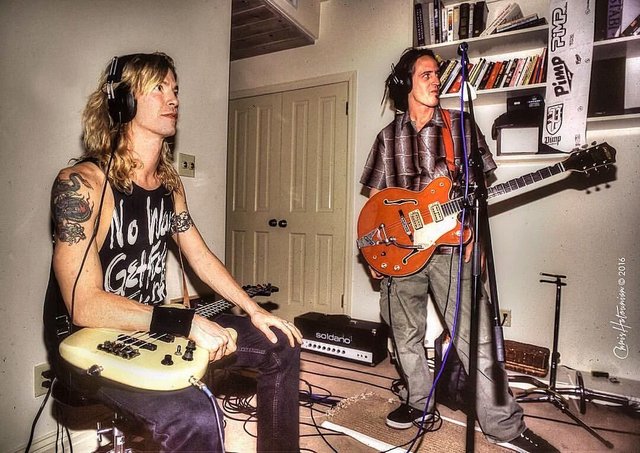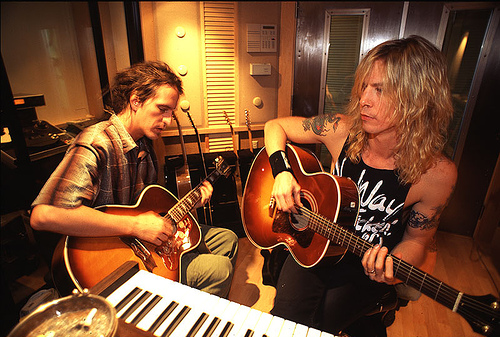 Plus Duff, Izzy, Gilby, March 10th 1995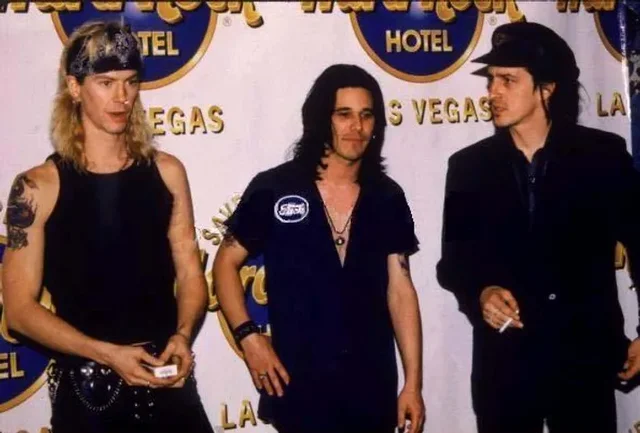 Wilco

&nbsp





Posts

: 24


Plectra

: 1105


Reputation

: 0


Join date

: 2020-12-19



Uli and ludurigan like this post

Soulmonster

Stage manager







Posts

: 14979


Plectra

: 73395


Reputation

: 831


Join date

: 2010-07-06



Cool stuff!
So appearantly 1 of those 10 songs is 'Ocean' or 'Down By The Ocean'. A song mentioned in a post '95 GN'R interview as a song that Izzy did for them after he quit. Jimmy Ashurst (JJH) has mentioned in the past that it was a JJH that was recorded in '93 at Trinidad, and Izzy mentioned that song was recorded atleast 5 times in the years following, including a version with Slash on it (1999 that Izzy did for Snakepit 2000 but wasn't used). And finally... he thought it was a good song but something didn't stick so he changed the arragement and lyrics etc. and it became 'Underground' on the River album (2001), which then also ended up as a reggae version 'Shall Walk' on the same album. Izzy and Taz had some studio time left and did the song with just the two of them. Taz drums and percussion and Izzy the rest.
And then a few years later, around '97 Izzy also did some stuff with Duff which can be seen on this picture if the tapes:
https://www.alternativenation.net/guns-n-roses-secret-izzy-stradlin-recordings-revealed/
By the way it also shows some tapes Izzy/Duff/Taz did in '99 appearantly they also recorded some stuff back then! Perhaps these where some of the tracks they did with Slash aswell, just Izzy/Slash/Duff/Taz or as they called it 'Four Wheels No Axl' as Taz said. But I believe a lot of these tapes are having to do something with Duff... cause it's got a lof of stuff related to him. Except 'The Ya-Yas' that I haven't quite figured out yet, but... that was a '98 Seattle band that became quite hot in the live scene for a moment and I thought perhaps Duff had something to do with that, perhaps played bass on it. But they've never released something.
Anyways, they did a song called 'Toothpuller' and 'Machine Gun' - 'Toothpuller' was something Dizzy has mentioned, he heard the track in the studio cause Izzy showed it to him (was recording his solo album, my guess 177 degrees) and Dizzy dissed him cause Izzy did a song about getting his teeth pulled. Well, I'm pretty sure that song rocked AF

Izzy Dutch

&nbsp





Posts

: 15


Plectra

: 297


Reputation

: 0


Join date

: 2022-11-07



ludurigan and Blackstar like this post
wow so cool

I am guessing these photos were taken like 2 minutes before Neurotic Outsiders started

I am also guessing that if Matt was involved in the studio sessions then this could be very well be Izzy and Duff demoing some songs for Axl that never got used!

ludurigan

&nbsp





Posts

: 357


Plectra

: 4422


Reputation

: 0


Join date

: 2016-04-23



---
Permissions in this forum:
You
cannot
reply to topics in this forum