Slash Speaks After Hollywood Walk of Fame Dedication
Energized guitarist feels he's 'cresting a wave'
By Steve Baltin
Slash was honored yesterday with a star on the Hollywood Walk of Fame. Coming just three months after his induction with Guns N' Roses into the Rock and Roll Hall of Fame, it makes for quite a year – tributes that would cap many a rocker's career. But Slash, who turns 47 this month, is feeling quite the opposite.
"I definitely feel like I'm cresting a certain wave in my career where I'm having a really great time, I love what I'm doing, I love the people I'm working with and I'm feeling very energized," he told Rolling Stone after the star ceremony. "I haven't had that feeling since when Guns started."
He's feeling so motivated, he and his current band, featuring Myles Kennedy on vocals, are already looking ahead. "We've got the tour that's gonna go into next year, we're starting work on the next record," Slash says. It will be with the same band with which he made the current Apocalyptic Love album.
"It's kind of a Cinderella story," he said. "I had no idea this was going to be a band I was going to do things with – I thought it was a pickup band. It turned out to be really, from the get-go, this kickass band, and now it's more like a group."
He traces all this enthusiasm to the work he started on his first solo album, Slash. "Ever since I went and did the solo record, it's all been hugely forward-moving, energetic," he said. "I've been really enjoying it."
It was a welcome change of pace after the drama of Velvet Revolver, which he said wasn't entirely the musicians' fault. "There wasn't necessarily pressure internally from Velvet Revolver, but it came from external, from management and all this kind of shit, and it got really crazy and hard to control," he said.
The hype that surrounded that group from the outset didn't help matters at all. "When we were putting it together word got out, and that awful fucking term, 'supergroup,' came up," he said. "We were fine, but then somehow that distorted a lot of different things and it just became a really unpleasant situation."
But it was Slash's earlier band that came up at the induction ceremony, when his close friend Charlie Sheen made some jokes at the expense of Axl Rose. Slash knows when you invite Sheen, there's no censoring what he might say, but that's what he admires about the guy.
"Charlie's probably one of the best examples of rock & roll that I know, because he does what he does, doesn't give a fuck what anybody has to say, and from an integrity point of view he's really great at what he does," he said. "And he's got this extracurricular lifestyle, which he makes no bones about. He does what he does and he doesn't take shit from anybody, and I love him for that."
Also speaking at the ceremony were famed Hollywood producer Robert Evans and iconic DJ Jim Ladd. For Slash, it meant a lot that they all spoke, because it made things easier on him. "I think all three of them made me feel more comfortable about having to say something afterwards because that's my hugest fear – public speaking," he admitted.
But he was able to put that aside and celebrate the honor of being immortalized on Hollywood Boulevard, which means a lot to him. "The moment when we lifted the thing today and I saw the cement is when it really hit me, and the best way to put it is I just saw all my childhood and all those years hanging out here," he said. "It just all hit me at that one moment."
https://www.rollingstone.com/music/music-news/slash-speaks-after-hollywood-walk-of-fame-dedication-244941/

Blackstar

ADMIN




Posts

: 12244


Plectra

: 80304


Reputation

: 97


Join date

: 2018-03-17



Los Angeles Times, July 11, 2012:
-----------------------------------------
Charlie Sheen sides with Team Slash, slams Axl Rose in Hollywood
July 11, 2012|By Randall Roberts
In the Beef n' Roses department comes this little tidbit: During Tuesday's ceremony honoring the placement of guitarist Slash's star on the Hollywood Walk of Fame, actor Charlie Sheen used his speech to predict a humble future for Slash's former bandmate, Axl Rose.
The event featured others praising the former Guns n' Roses guitarist, but it was, somewhat predictably, Sheen who drew the most attention. Discussing his friend and neighbor Slash, Sheen kicked off his speech with a cheap shot:
"I think it's very appropriate that Slash is getting a star on the very street Axl Rose may some day be sleeping on," said Sheen, whose new show, "Anger Management," premiered last month on FX, as Slash looked down and shook his head. Sheen also joked about his time spent with Slash doing cocaine in the 1980s.
The resulting tempest in a teapot has drawn yet more attention to the years-long beef between warring Guns n' Roses factions, whose armies are aligned either with Rose and the current-day incarnation of the band, or Slash, whose guitar playing served a key role in the band at its prime. Earlier in the year, Guns n' Roses was inducted into the Rock and Roll Hall of Fame, but Rose famously declined the invitation with a letter first published on Pop & Hiss. The band performed without him.
Many were hoping that the letter and the Rock Hall performance would finally, once and for all, put an end to the years of vindictive sniping. But Sheen apparently couldn't resist.
Perhaps what's most unfortunate, though, is that the actor used a forum that had nothing to do with Rose to inject his name into the historical record of the event, thereby denying Slash a Rose-less spotlight moment he earned through his G n' R riffs and iconic/cartoonish presence.
https://web.archive.org/web/20140718021712/http://articles.latimes.com:80/2012/jul/11/entertainment/la-et-ms-charlie-sheen-sides-with-team-slash-slams-axl-rose-in-hollywood-20120711

Blackstar

ADMIN




Posts

: 12244


Plectra

: 80304


Reputation

: 97


Join date

: 2018-03-17



Official Adler site, July 10, 2012:
-------------------------------------------
Congratulations To Slash!
Today was a great day! Congratulations to Slash on his star!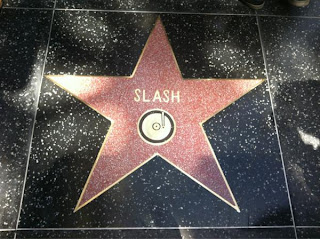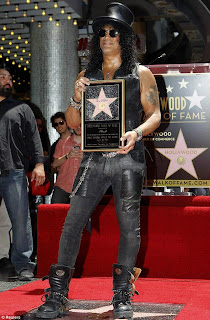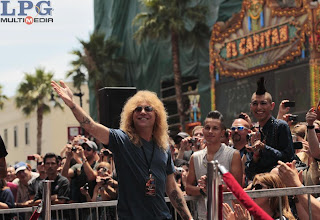 http://adlerrocks.blogspot.com/2012/07/congratulations-to-slash.html

Blackstar

ADMIN




Posts

: 12244


Plectra

: 80304


Reputation

: 97


Join date

: 2018-03-17



More pictures from Steven's site:
http://adlerrocks.blogspot.com/2012/07/more-photos-from-hollywood-walk-of-fame.html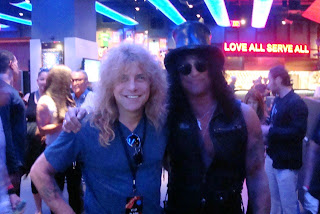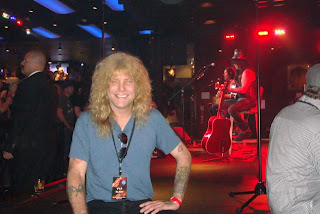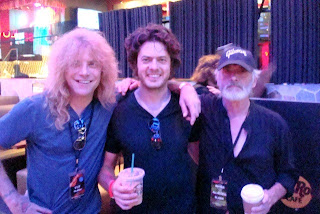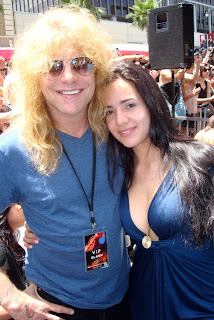 Blackstar

ADMIN




Posts

: 12244


Plectra

: 80304


Reputation

: 97


Join date

: 2018-03-17



---
Permissions in this forum:
You
cannot
reply to topics in this forum